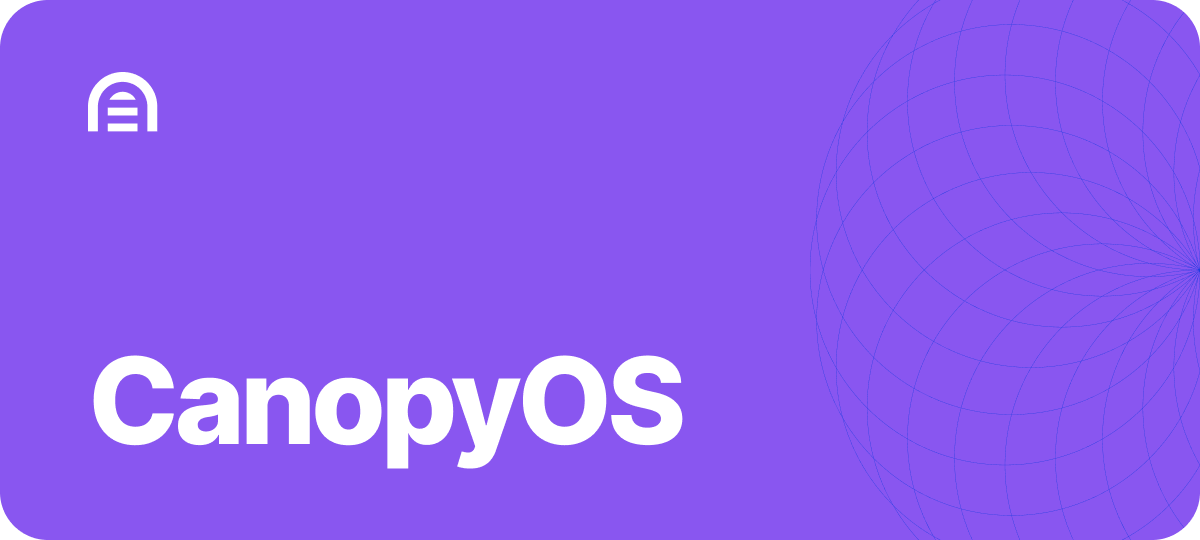 With reliable data housed in Canopy's System of Record, information can be surfaced to the consumer. Canopy has an out-of-the-box customer service UI which interfaces directly with the System of Record for real-time data.
CanopyOS Benefits
Role-based access controls allow you to restrict read and write access to borrower information in the way that makes the most sense for your operational flow.
Customer service agents can quickly and easily access key account information and reference notes to provide the best customer service experience for your borrowers.
Our UI has been specifically built with the Customer Service Representative workflow in mind, to provide the most intuitive experience that reduces training costs in servicing your account.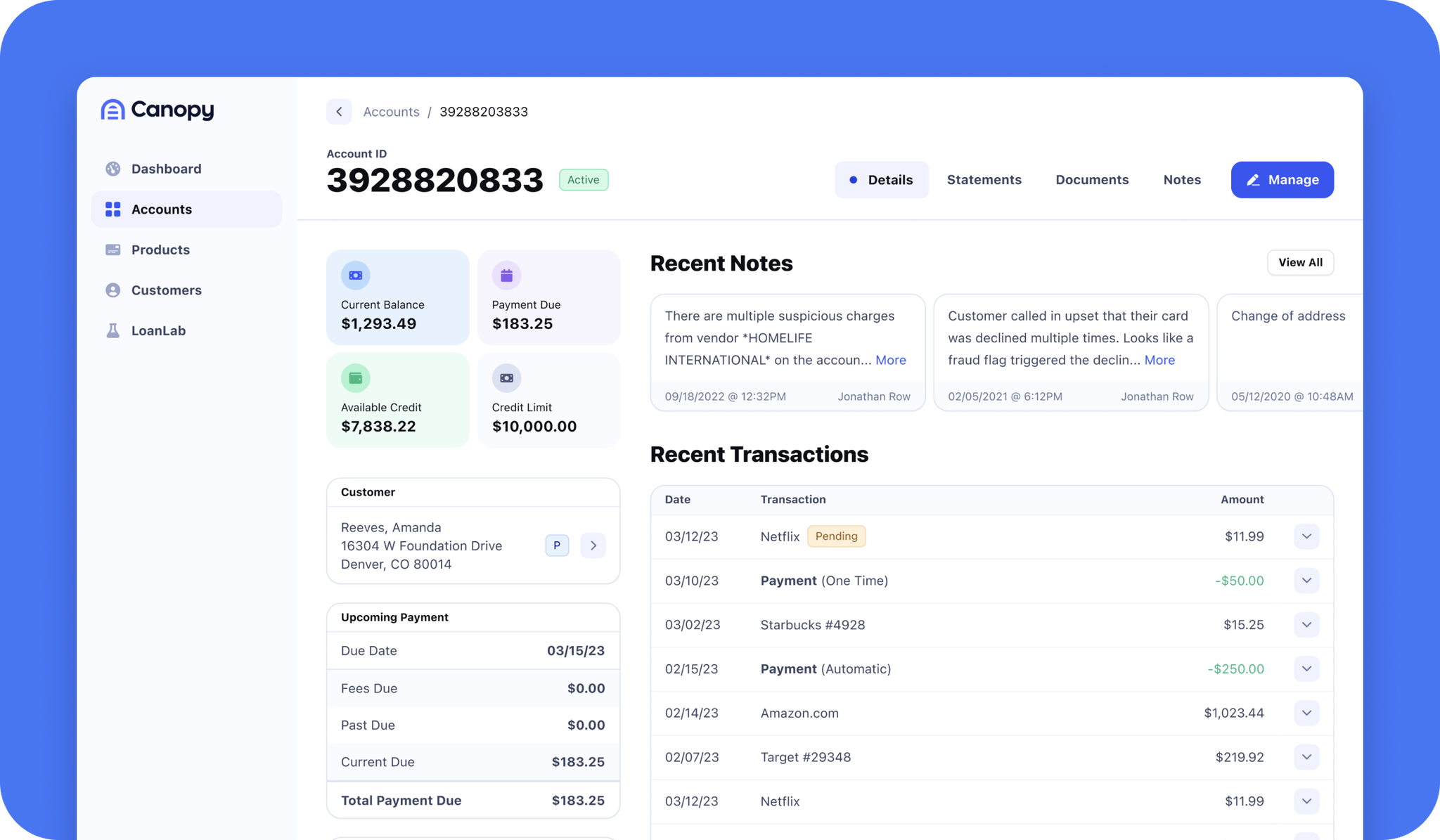 Workflow Management
Since the customer service portal simply wraps Canopy's API, you have full flexibility to enhance this servicing experience with additional functionality if desired.
For example, you can integrate Canopy with Zendesk or another CRM used by your customer service agents to track and monitor customer service cases while leveraging the data housed in Canopy to provide the most informed servicing information.